Greetings All,
I launched the kayak today in the Occoquan River; someplace new for me.  I normally stay in this time
of year but the forecast was for 50 degree temps so I decided to launch.  I have been researching
blade baits (e.g. Silver Buddy) and have been itching to give them a try.  The air temp was 36 degrees
at 0800 when I started and it did warm up to 50 by noon when I came off the water.  Water temp was
40 degrees the whole time.  In any case, I managed 5 bass and I learned a lot.  I needed to slow way
down which is not easy for me or probably anybody for that matter.  You just jig these things off the
bottom and let them settle back down.  Sounds easier than it is but it was definitely fun to catch bass
in winter!
If anybody has some experience with these lures and would share what brand they like and how they
fish them, please post.
Thanks & Tight Lines
Bill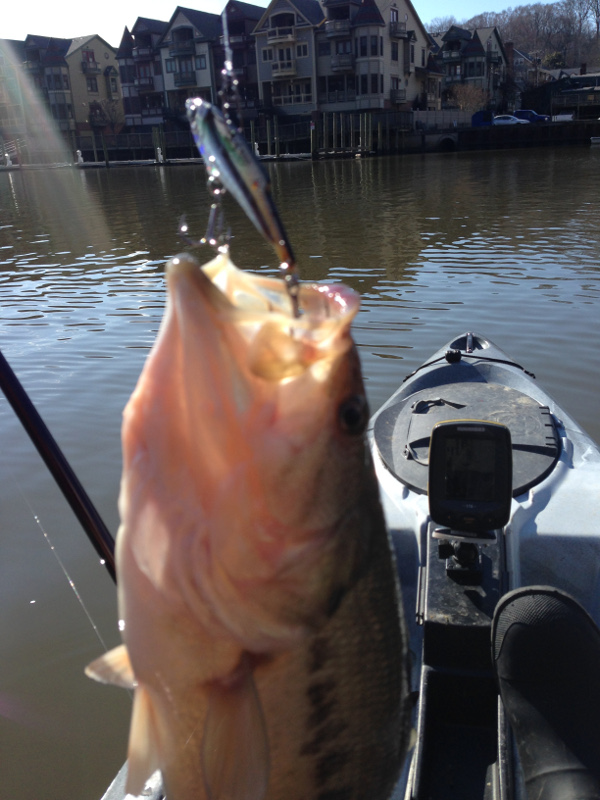 Posts

: 3


Join date

: 2017-01-28



Nice post, in my opinion most bass fishermen need to slow down their presentations. As far as brands they are all the same just a metal blank with a lead weight molded on them, just get a color that matches your forage base. If you like playing around with things you can try lureparts and just buy the components and assemble them yourself, just remember when searching bladebaits are generally considered walleye baits.

http://www.lurepartsonline.com/Online-Store/Blade-Bait-Bodies/
thats a link to 2 different options, one you just add split rings, hooks, and a duo lock snap, the other is unfinished and you would add stickers and maybe paint them too before adding everything else.



Posts

: 15


Join date

: 2017-01-02


Location

: Central NY



I bought two blade baits a couple months ago and just cant slow down enough or cant find the fish. For some reason throwing fast moving baits keep me interested. As soon as I throw slow moving baits I start getting paranoid and imagining my lure just sitting there without a fish around for miles - lol.



Posts

: 2


Join date

: 2017-01-16



I just want to get my kayak in the water this year...I'll have to look into these baits.



Posts

: 3


Join date

: 2017-01-16



Heading out tomorrow to try it again.  Will let you know how it goes.
Best,
Bill
Update.  Only one small striper.  Water was dirty and full of debris
from a recent storm.  At least that is my story......



Posts

: 3


Join date

: 2017-01-28



id take that short and congrats on saving skunk Bill - enjoying the reports.



Posts

: 49


Join date

: 2017-01-02


Location

: Delaware




Similar topics
---
Permissions in this forum:
You
cannot
reply to topics in this forum